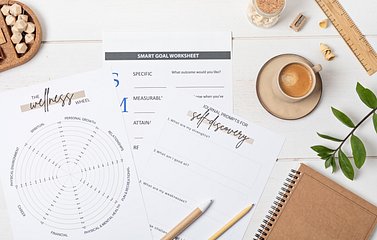 Working with a Life and Wellness Coach is essential for developing your strengths and talents. Having someone to partner with, to hold you accountable, to support you in taking action and in achieving what's important to you is of great significance to your personal growth and excellence.
Coaching will help you make gratifying and sustainable life changes. We will work to help you make sustainable lifestyle changes; to create meaningful and fulfilling relationships; to manage stress and increase positive emotions; to enhance your self-understanding and self-esteem. We will ignite your energy, motivation and creativity.
Your health is an essential aspect of your well-being. Together, we will create a well-being vision that focuses on your wellness and vitality. Being fit and healthy is a wonderful feeling. It allows you to enjoy life more fully and expressively.
Keeping in mind your individual preferences and abilities, we will create your personal wellness program, designing its essential elements : healthy nutrition, physical exercise, yoga and mindful strategies for stress management and tools for relaxation.The purpose of coaching is to help you become your best physical, emotional and spiritual self.